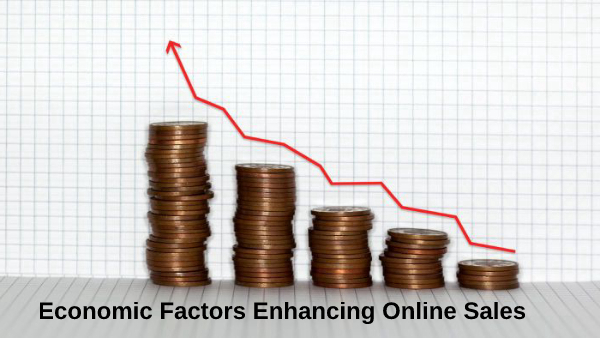 Economic Effects of Online Sales of Consumer Goods to High Street Sellers Clothes
Various changes in economic market structure have enhanced the growth of online sales of consumer goods like clothes. The American government supports e- commerce because of various economic benefits that come with it. The internet covers a larger clothes market with various prices and this has made more people to shop online for clothes because of the wide variety. People have to leave the high streets because they have less variety compared to the online sellers.
Economic Factors Enhancing Online Sales
In addition, any sellers have also opted the online way because on the internet a wider customer base accesses their products. Another economic factor that has encouraged growth of online sales of clothes is the fact that the online market is very competitive and the sellers have reduced the prices to attract buyers. The retail shops at high streets have higher prices compared to the internet and this has encouraged more people to shop online for clothes. These factors have led to a situation where the high street sellers of clothes are competing with online sellers on price and non-price factors (Siddiqui, McColl & Birtwistle 2003, p.67).
Effects on Brick and Motar sellers in the High Streets
For many reasons like price convenience and time saving, people opt for online shopping of cloths. Online shopping offers better prices and as a result, it has attracted more people over time. Research shows that people between the age of 20 and 30 buy nearly half of their clothes online. It has had such a huge economic impact on the bricks and Motor sellers in the high streets. To stay relevant and competitive to the online market the bricks and motor sellers have to come up with strategies that will give them competitive advantage in the harsh global markets (Rajamma, Paswan & Ganesh 2007, p.154). The high streets sellers have to integrate their business with the online market so that even their products get accessed through the internet. Because of this, they must invest more in their businesses and avail their products online through websites. The sellers in the high streets have to renovate their shops in order to make them nicer and appealing to the customers. If the shop is appealing it lures the customer to get it. Customers are more tempted to enter shops that look nice because they assume they will find nice things. They have no option but to make the shops a nice place to visit. The sellers have to locate their shops in strategic places where they are easily accessible. The retail shops should not be in back streets and lanes. The bricks and motor sellers have to invest and make their stores bigger with more expensive, diversified and quality clothes in them. Despite having quality and attractive clothes, they should also have attractive price discounts, offers so that they can remain relevant, and counter the highly competitive online sellers (Torkzadeh & Dhillon 2002, p.139). Brick and motor sellers in the high streets have to do away with clothes that do not gain as much from selling in the physical store like nappies and pampers. The high street sellers now focus on expensive designs of clothes that will attract the customers to try out before buying. As a result, makes them incur extra costs such as seeking advice from sales assistants who are competent. They now have to have cool cloth products, which gets the attention of the customer without much hustle (Lee & Lin 2005, p. 79). The sellers have to create good relation with their customers so that they can win their loyalty. Many small scale Bricks and motor sellers are registering losses and some of the have closed down because they have been unable to keep up with the rapid online competition.
Reference list
Lee, G G., & Lin, H F. 2005. Customer perceptions of e-service quality in online shopping. International Journal of Retail & Distribution Management,33(2), 161-176. Torkzadeh, G, & Dhillon, G. 2002. Measuring factors that influence the success of Internet commerce. Information Systems Research, 13(2), 187-204. Siddiqui, N, O'Malley, A, McColl, JC, & Birtwistle, G, 2003. Retailer and consumer perceptions of online fashion retailers: web site design issues.Journal of Fashion Marketing and Management, 7(4), 345-355. Rajamma, RK, Paswan, AK, & Ganesh, G, 2007. Services purchased at brick and mortar versus online stores, and shopping motivation. Journal of Services Marketing, 21(3), 200-212.